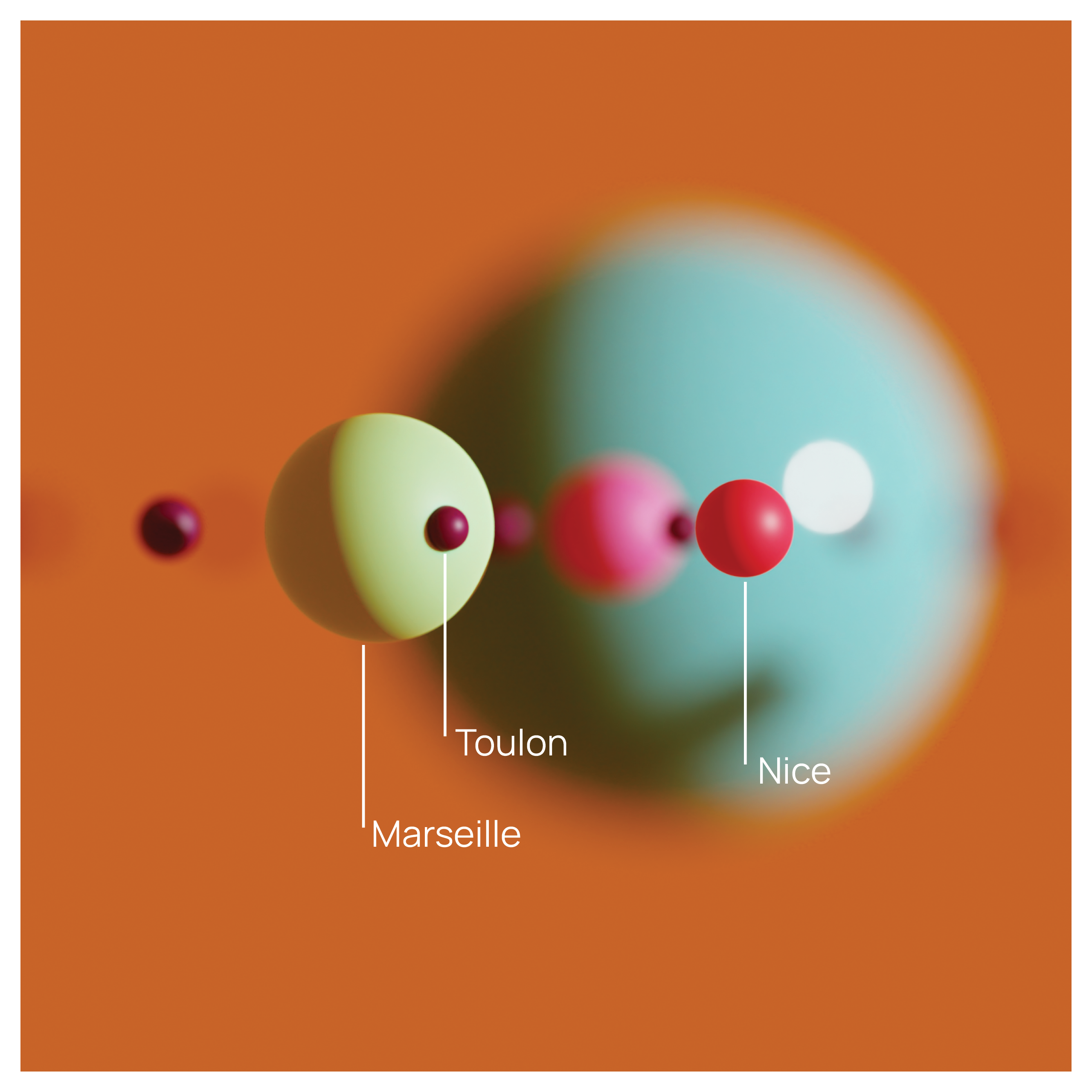 PROJECT DATE & PLACE
2023, personal project, Vevey, Switzerland
MY ROLE
Idea / Image editing / 3D procedural modelling / Rendering / Animation & video
Many thanks to the Blender community and particularly to Simon Broggi's csv import add-on, available on Github.
POP! –
BLENDER, INDESIGN & 
HITFILM EXPRESS
POP! is an attempt at graphic composition driven by certain constraints determined by data.
"POP" stands for "population". Each bubble represents a municipality. The bubbles are arranged on a plane according to the latitude and longitude of each place. That point determines the very centre of each bubble. The size of each bubble reflects the population of each location. In this video, we are inside the Zürich bubble, its boundaries being the translucent blue colour in the background. Being the most populated locality in Switzerland, Zürich as a 'pop bubble' swallows its neighbouring localities. 
The use of an orthographic camera in Blender preserves the scale. The data, such as the latitude and longitude, as well as the population size of each place are imported into Blender via a csv file.