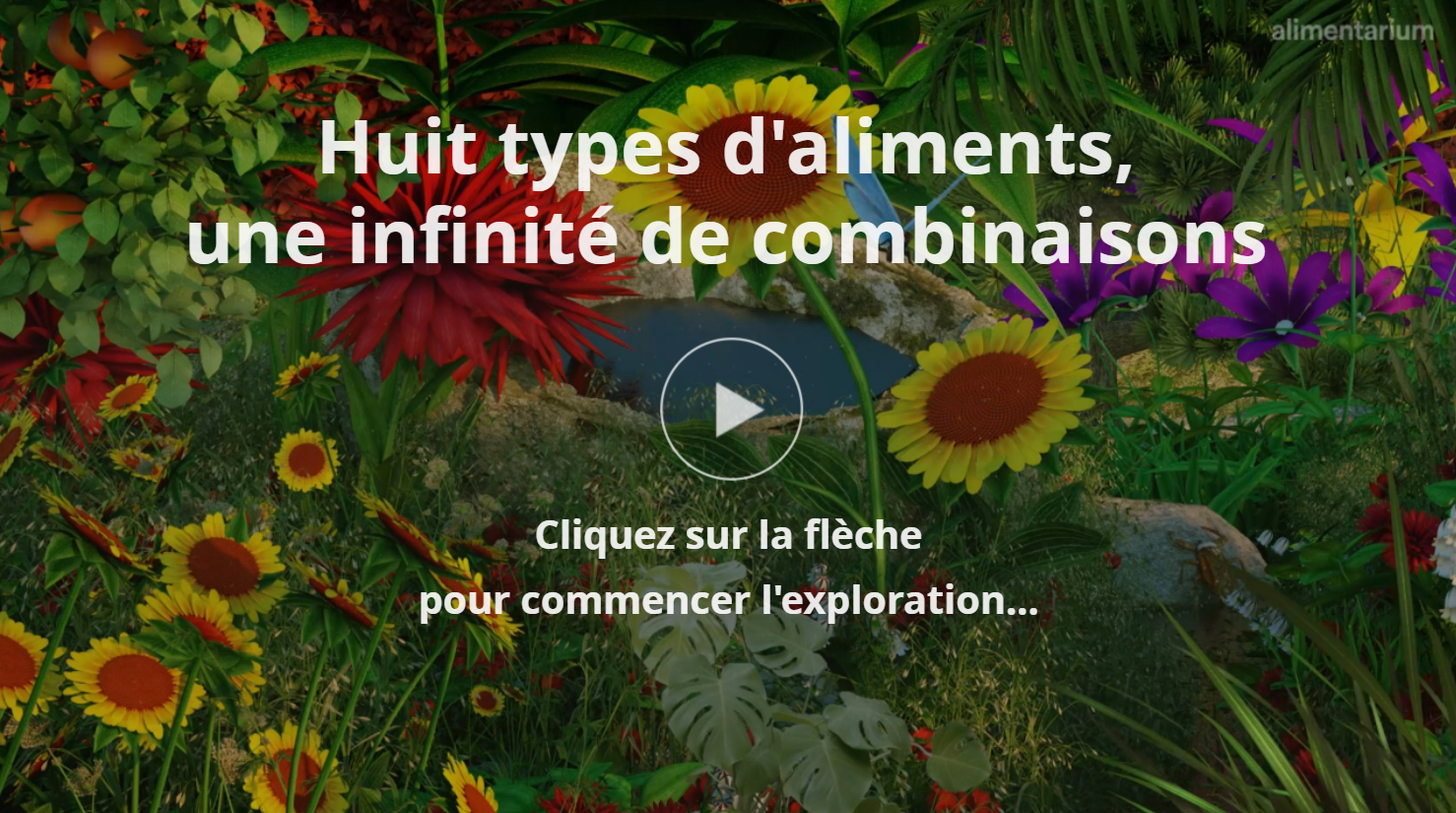 PROJECT DATE & PLACE
2021, Alimentarium food museum, Vevey, Switzerland
MY ROLE
Original idea / Research / Compilation / Writing / Formatting / Video editing / Coding / Publishing
GARDEN OF EDEN –
AN ONLINE INTERACTIVE EXPERIENCE ABOUT FOOD
The original idea came from identifying a loose connection between various content in the introductory part of the permanent exhibition. This part introduces the origin of food and the various combinations and transformations that yield diversity in our diets: No matter how far we go transforming the original foodstuffs, ultimately all food comes from nature.
The introductory part was a black box showing a jungle with various plants and animals comprising interactive animations on the walls that were triggered by the movement of visitors. The textual support was provided in the interactive media stations.
The loose connection was identified after observing the visitors who did not realise that the media stations provided in-depth factsheets explaining the animations on the walls.
The in-situ solution was to enhance the animations with short text taken from the lengthy factsheets. This was then converted to the website as a bespoke online version that links the various content of the Museum's digital ecosystem (factsheets, recipes, collection objects, etc.).